Summer camps may seem a little different this year as we take the necessary precautions to ensure everyone can stay healthy and active this summer season. Focus Summer Camps are filled with fun climbing activities, both on and off the wall, and are designed with keeping your child learning and active.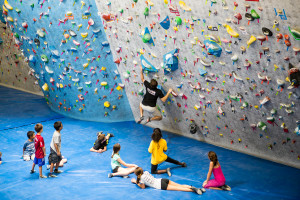 Kids will enjoy:
Rock climbing (terminology, proper movement and technique)
Yoga for kids
Development of basic agility, balance and coordination
Plenty of physical activities throughout the day
No technology or screen time
Summer Camps at Focus are limited in size (12 kids maximum), and guarantee more individual time with our professional instructors. Don't pay big money for group babysitting.
DATES:  Camp runs in weekly sessions starting the week of May 31st through July 19th
TIMES: Half Day 9:00a-1:00p or Full Day 9:00a-3:00p
COST: Half Day $299/week or Full Day $349/week
AGES: 6-12  years.
EARLY BIRD REGISTRATION SAVINGS EXTENDED THROUGH 4/30/2021.
All parents/campers must comply with current PPE required by Focus at time of camp. Current requirements here.
Daily rates are available (if space is available): $69 for half day and $89 for full day.
IF there are 4 or less kids enrolled for a given week, that week of camp will be cancelled 7 days in advance.
IF there are only 4 days of camp, your week will be prorated.
There are no discounts given on daily rates.
There is a 10% sibling OR multiple week discount.
Lunch is NOT included for either half or full day camps. ONE snack break provided by Focus.
Camp dues are refundable with a minimum of 7 days advanced notice.
Focus must be notified of any special needs/behavioral issues/medications prior to the start of camp.
Before or After Care is $20/hr. This is for any drop-offs earlier than 8:45am or pick-ups after 3:15pm.
Sign up for something new this summer – Please call 480.718.5258 or email INFO@focusclimbingcenter.com