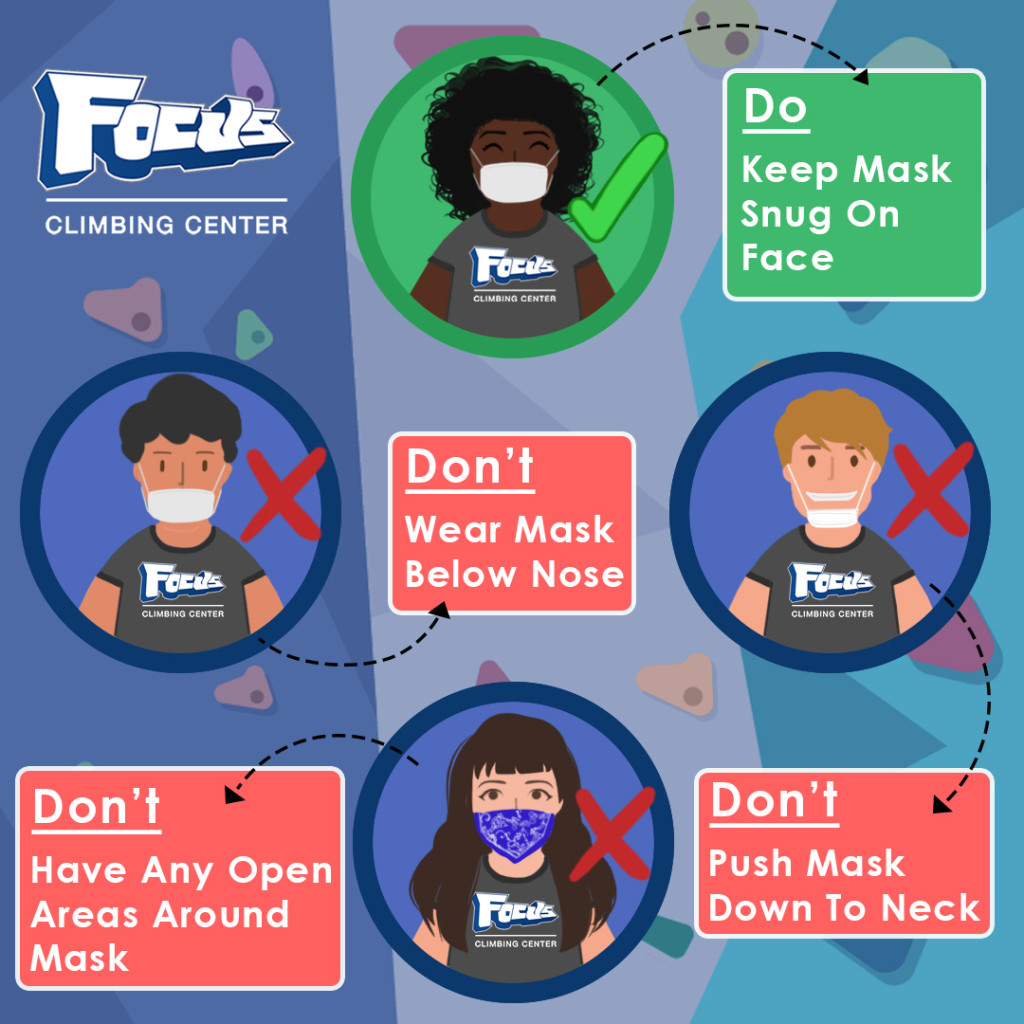 Masks required: Visitors are required to wear face masks throughout the facility during their visit.
Masks must be worn at all times while visiting Focus Climbing Center.
Mask must cover nose and chin.
NO handkerchief style face masks creating an open space under your chin. Mask must close around chin area or cover all the way to your shoulders.
Focus will have face masks available for purchase.
If you are asked to recover more than 2x, you will be asked to leave for the day. No refunds!
Children under 2 years of age are not required to wear a mask/cloth face covering.
According to the CDC– Individuals who are engaged with high intensity exercises may not be able to wear a mask/cloth face covering if it causes difficulty breathing. IF unable to wear a mask/cloth face covering, these individuals should not participate in such activities at gyms or fitness centers.
**08/07/2020 This policy may change- check back for updates frequently.